Hayao Miyazaki in artblock
Whenever you doubt about yourself, or feel like you are lost in the mist of the unknowns, or completely lose your self-esteem in art or everything, just remember somewhere out there, Hayao Miyazaki is so suffering from the same problem. Maybe or maybe not. But these scenes of him making art captures the life of creatives perfectly well. I really dig drawing him. What about you?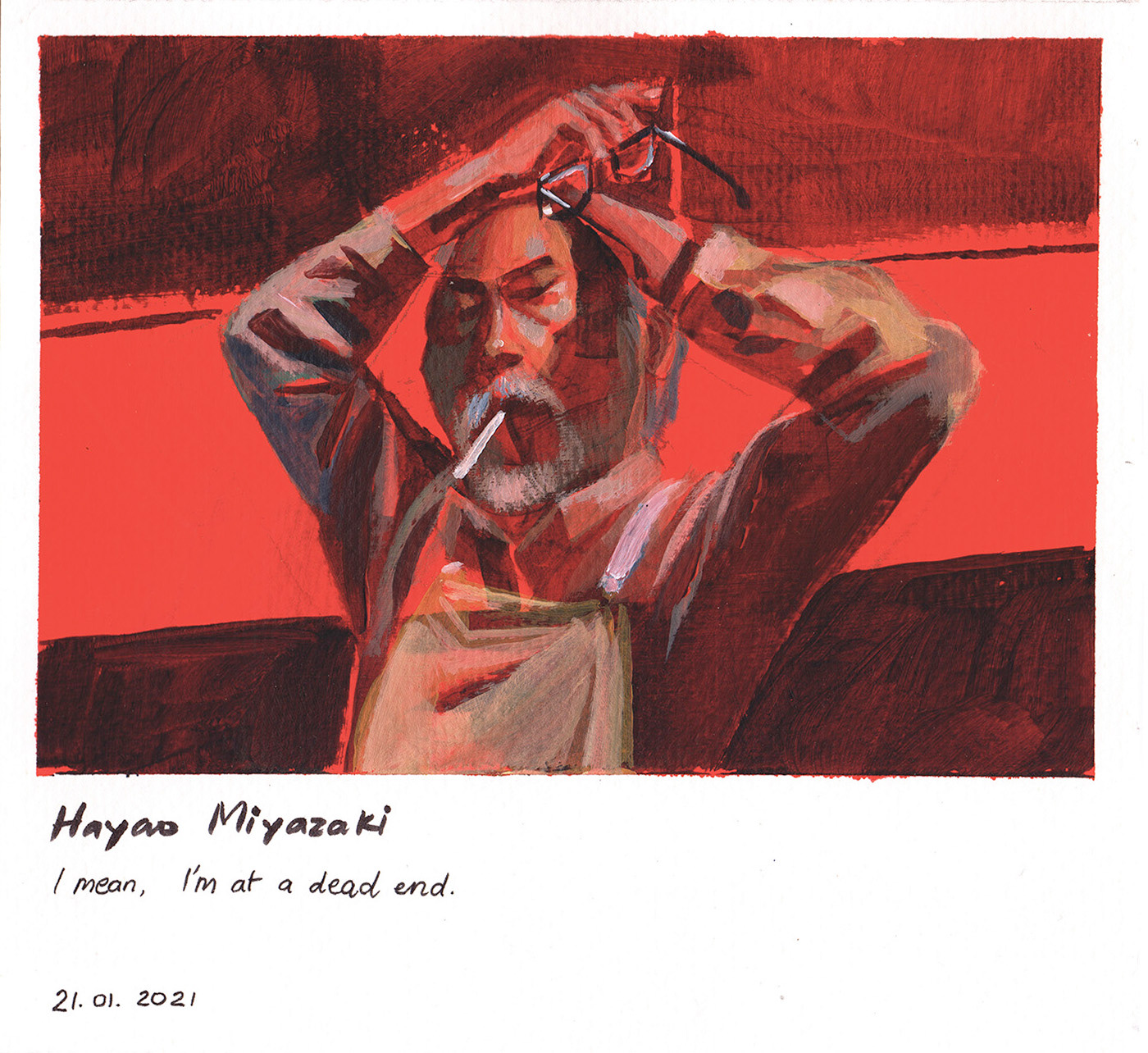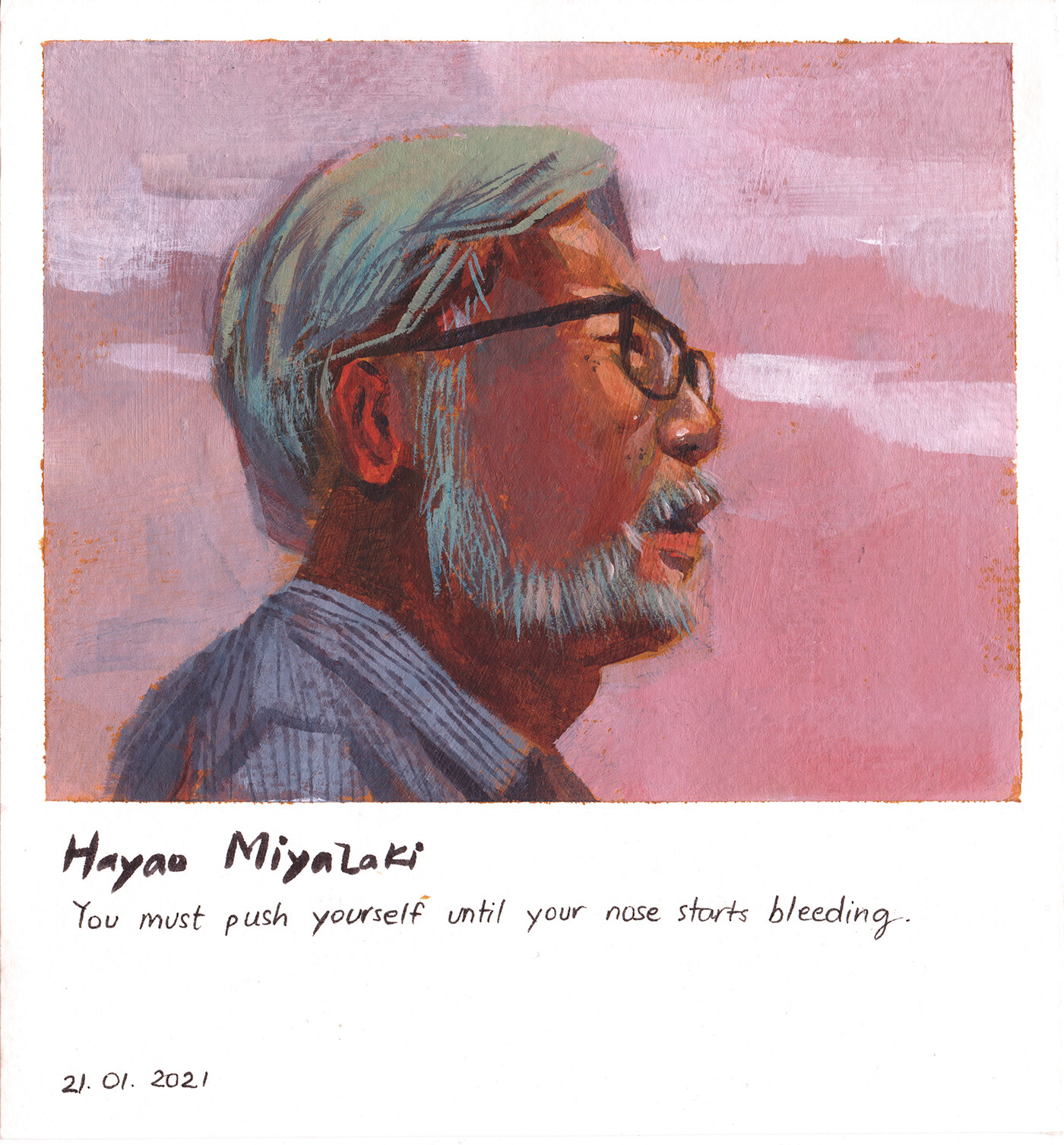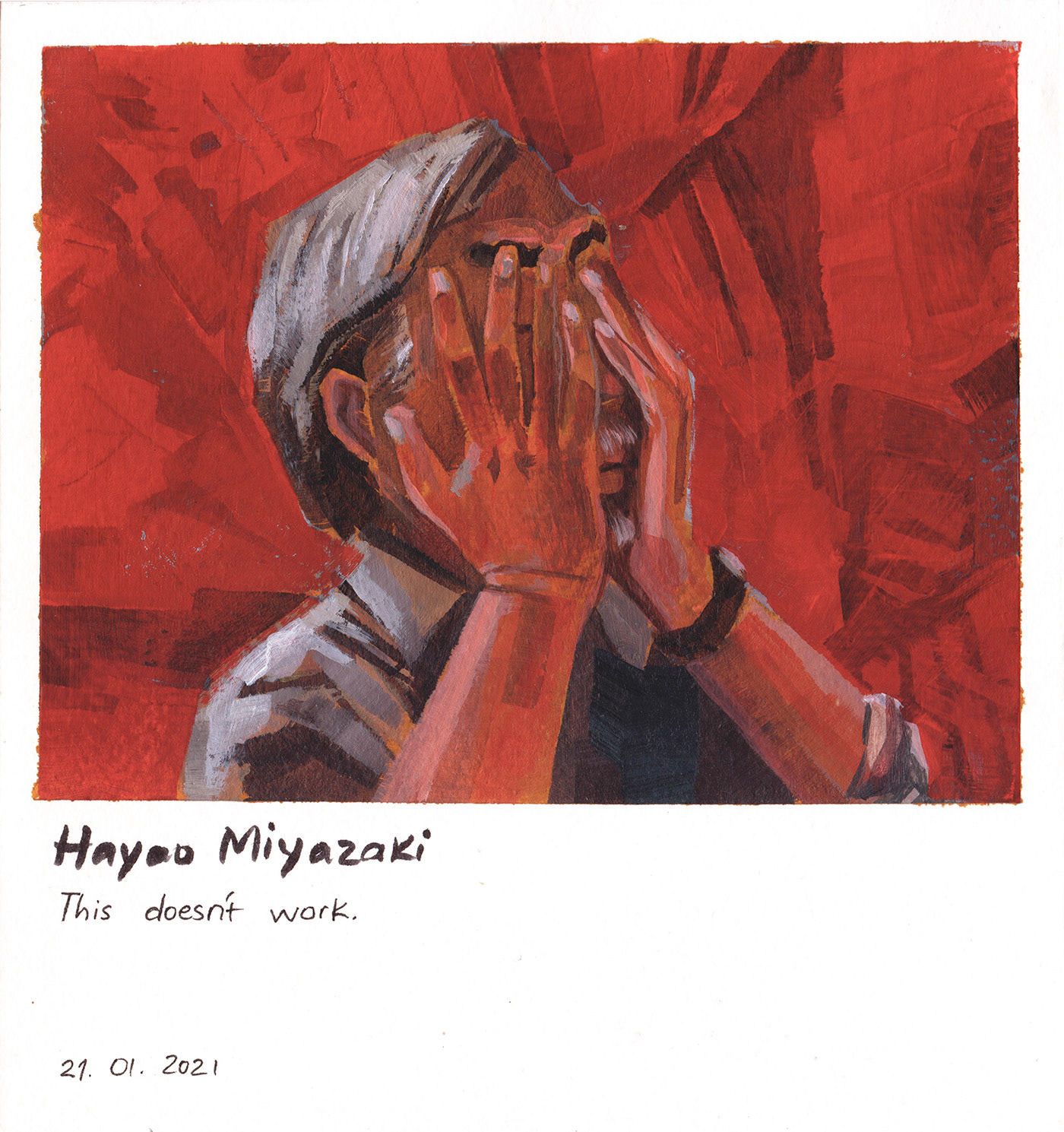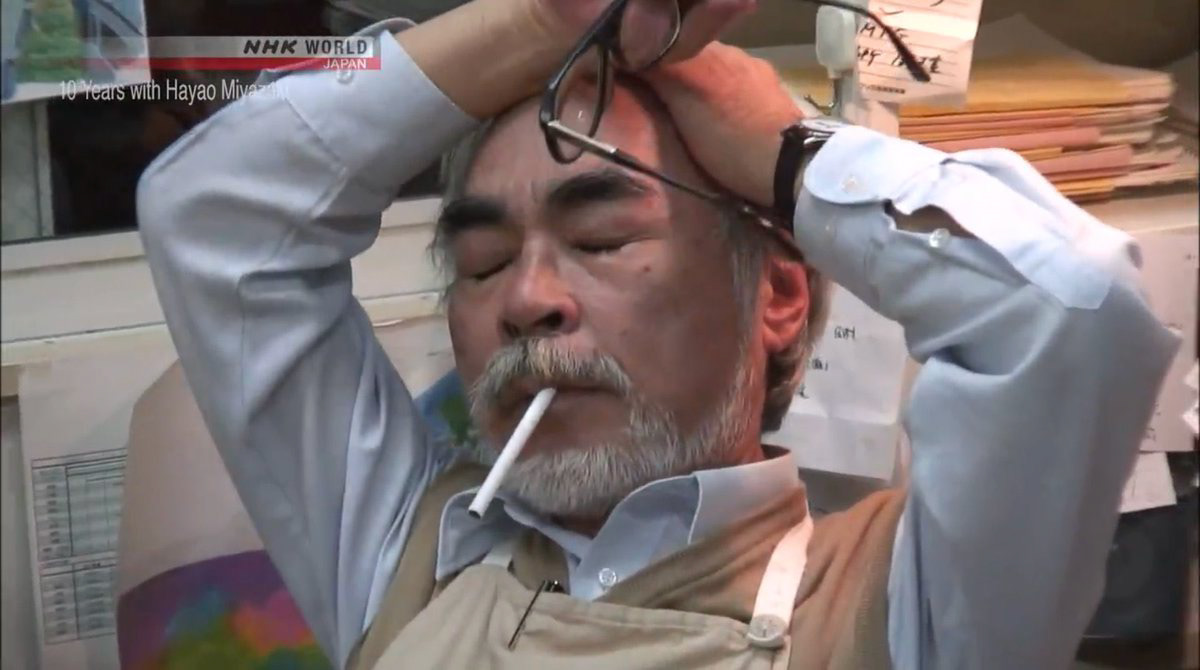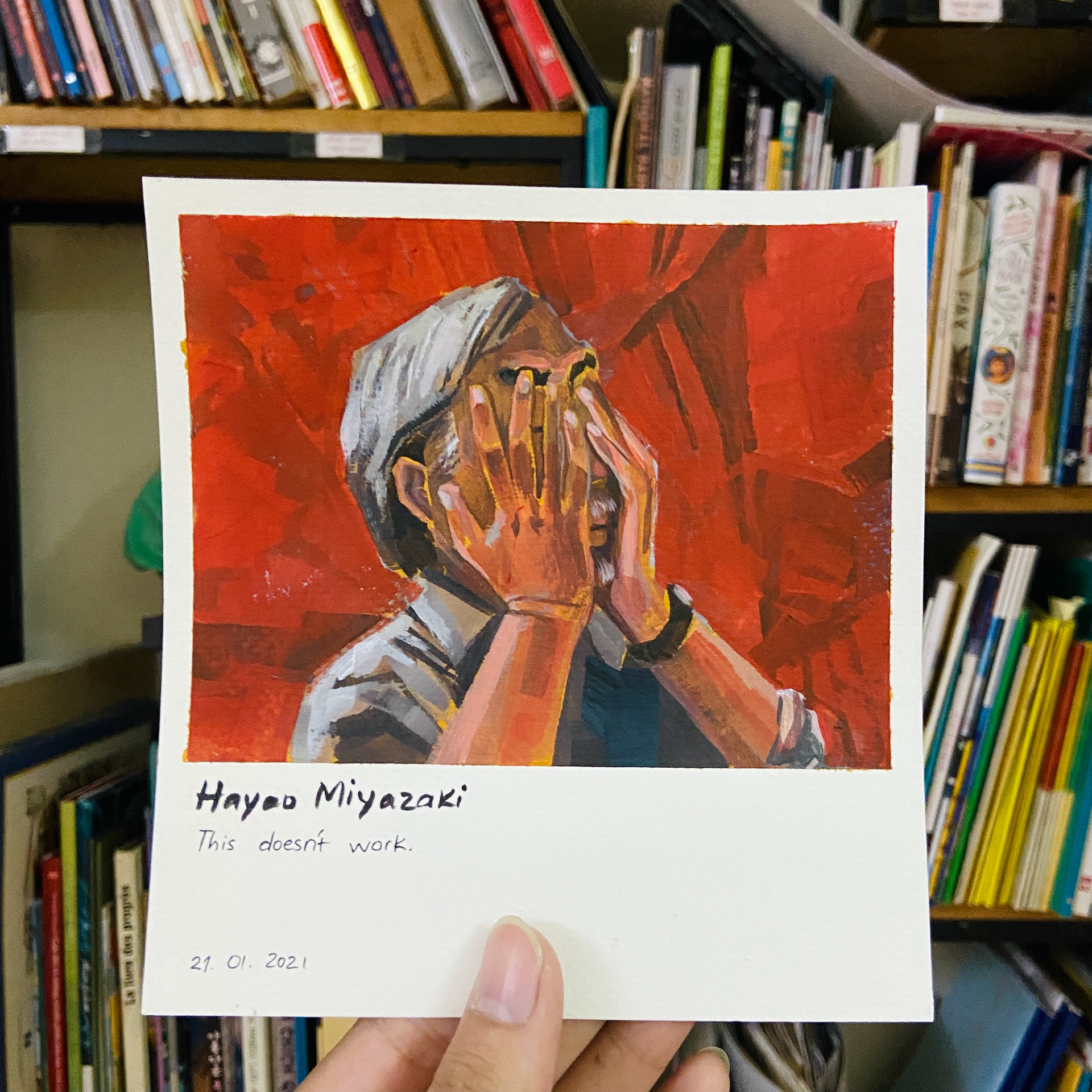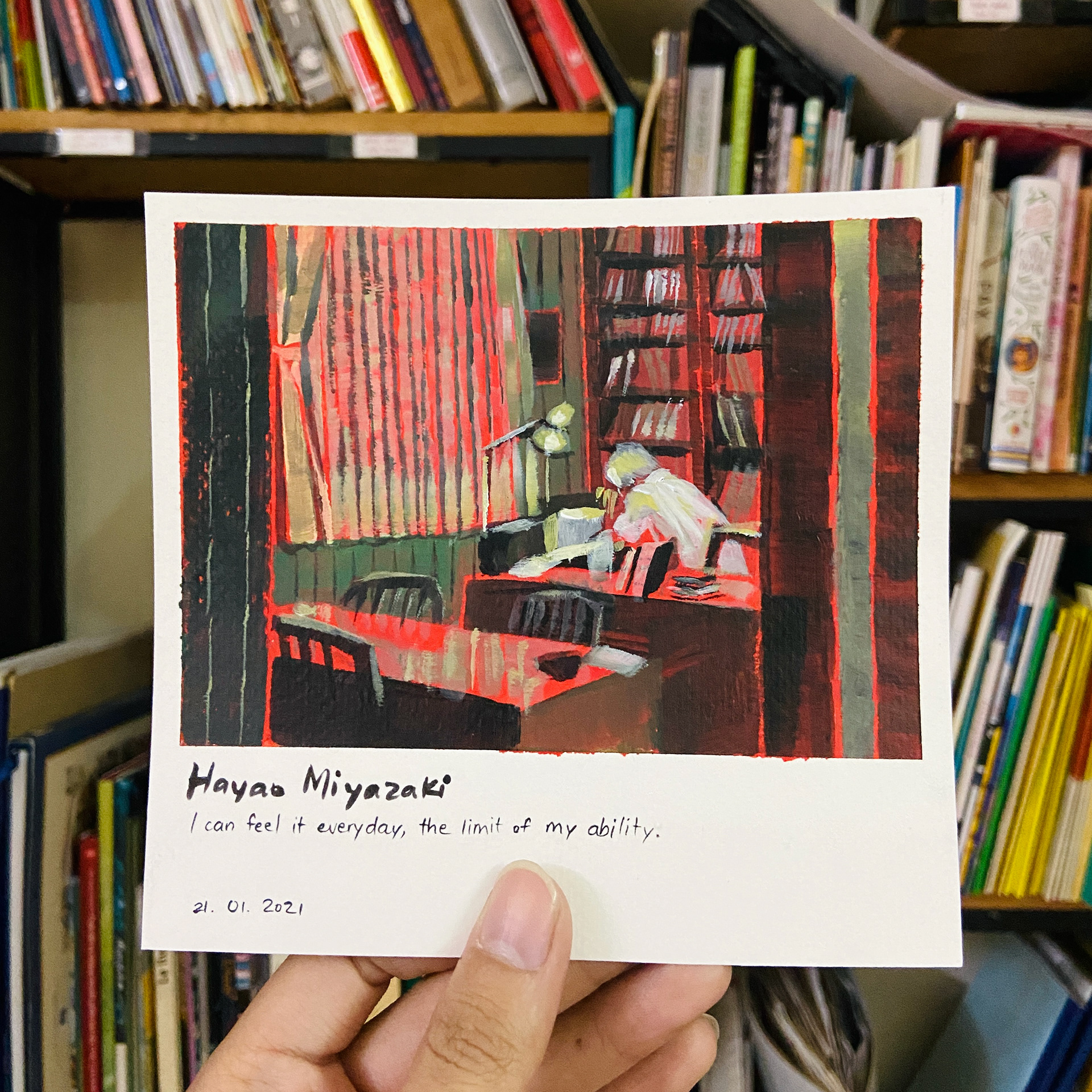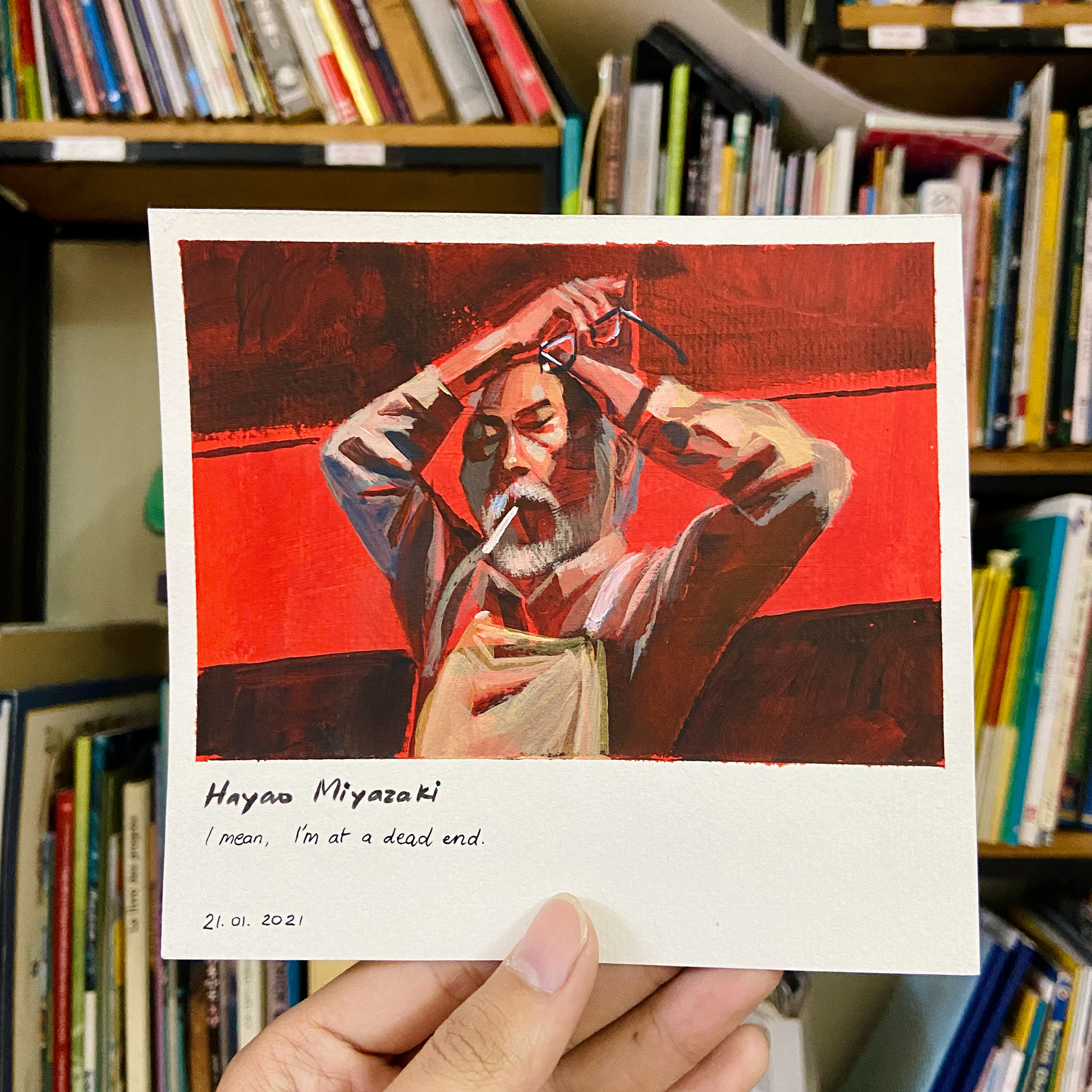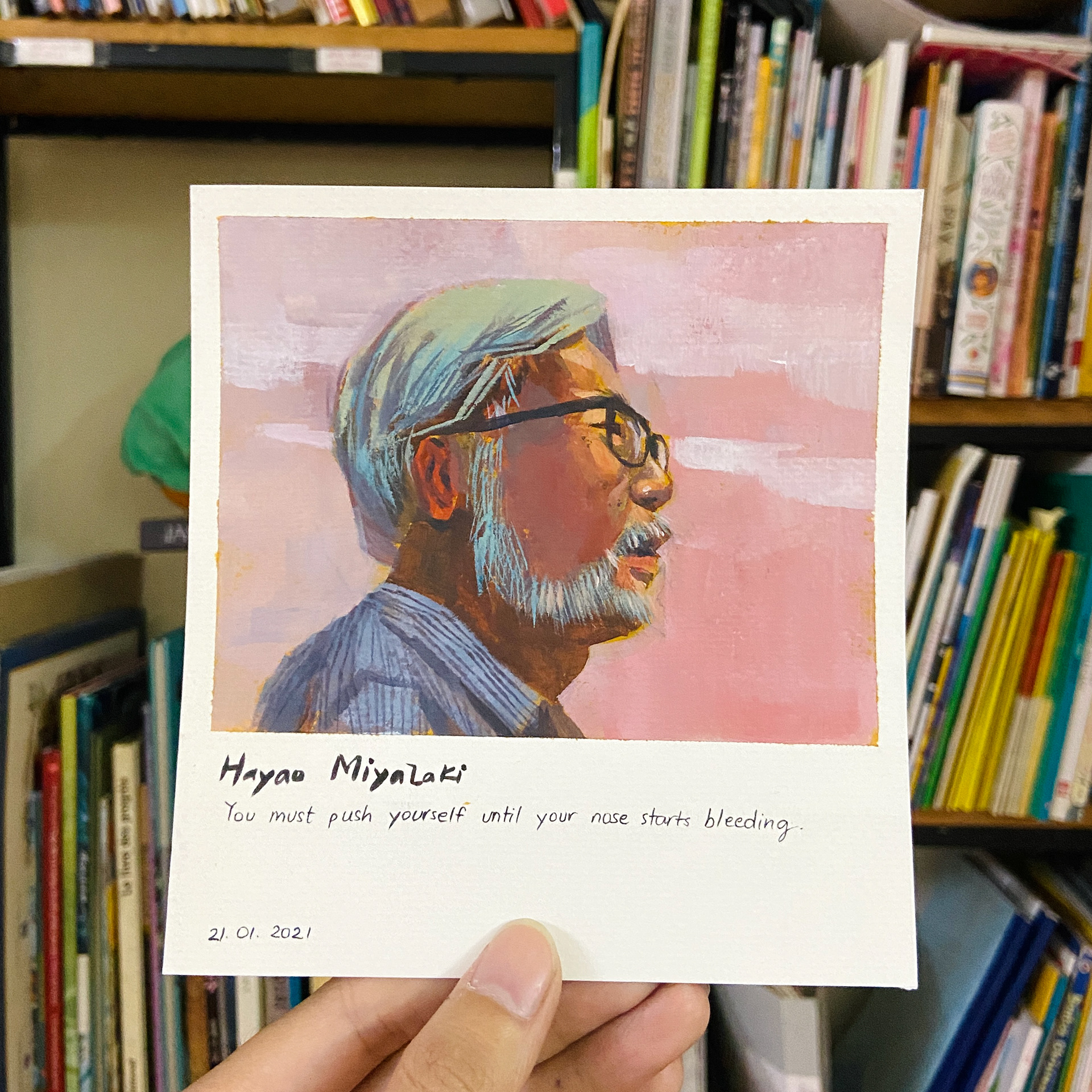 Scenes are from

"10 years with Miyazaki"

documentary. 
I hope these will cure my artblock in the future!