Instagram post but painted.
Bình Định province • 
December 2019 - January 2020
Instead of taking a mere photo, what if we could capture the essence of a place by the freedom of brushstroke? 
​​​​​​​
On my journey to Binh Dinh province, I noticed there were some small papers that have been clipped before but never been used. Thus, I tried to make use of them as best as I could. Out of my surprise, the small area of the paper turned out to intrigue me very much.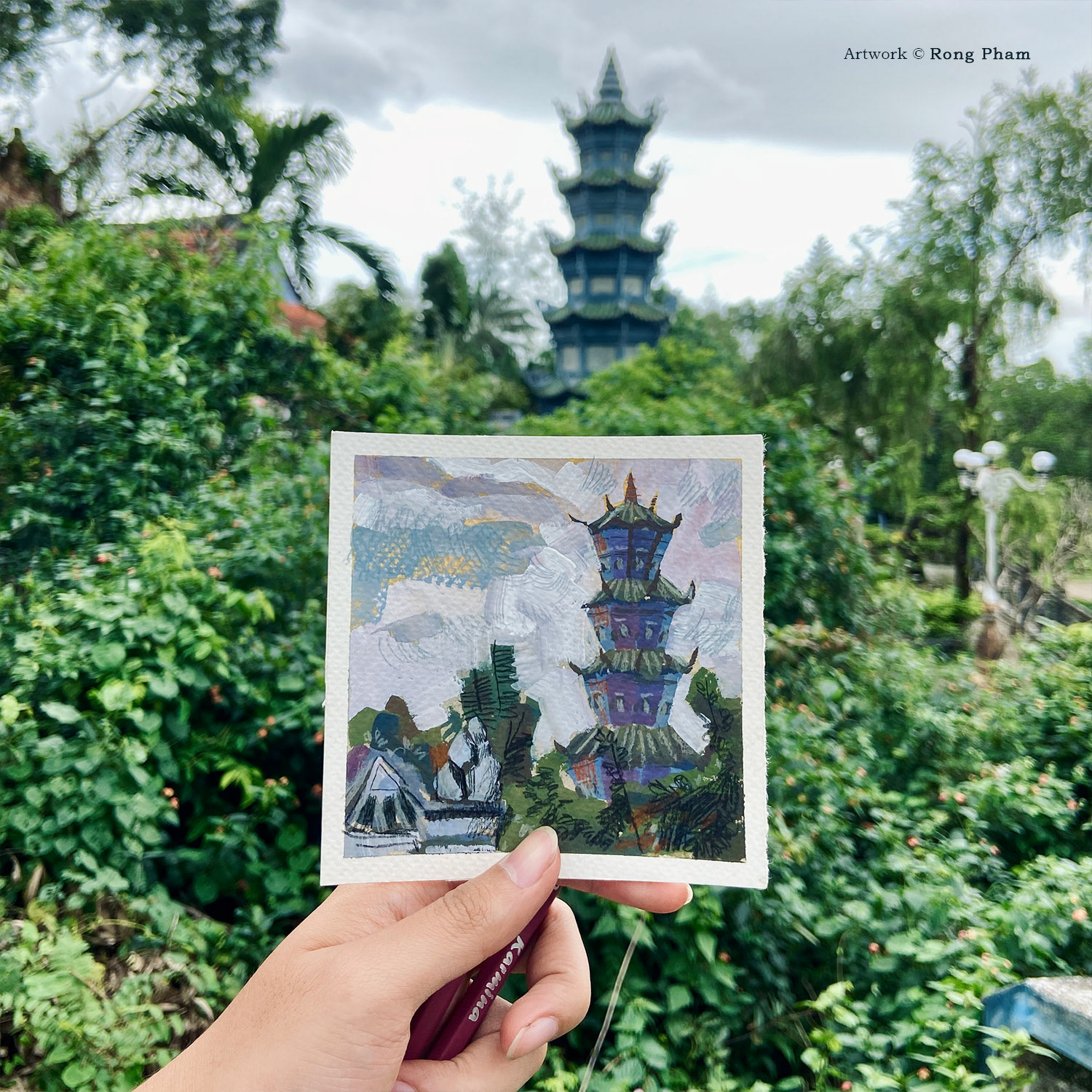 It let my hand loose and more comfortable. Afraidness now mixed with joy.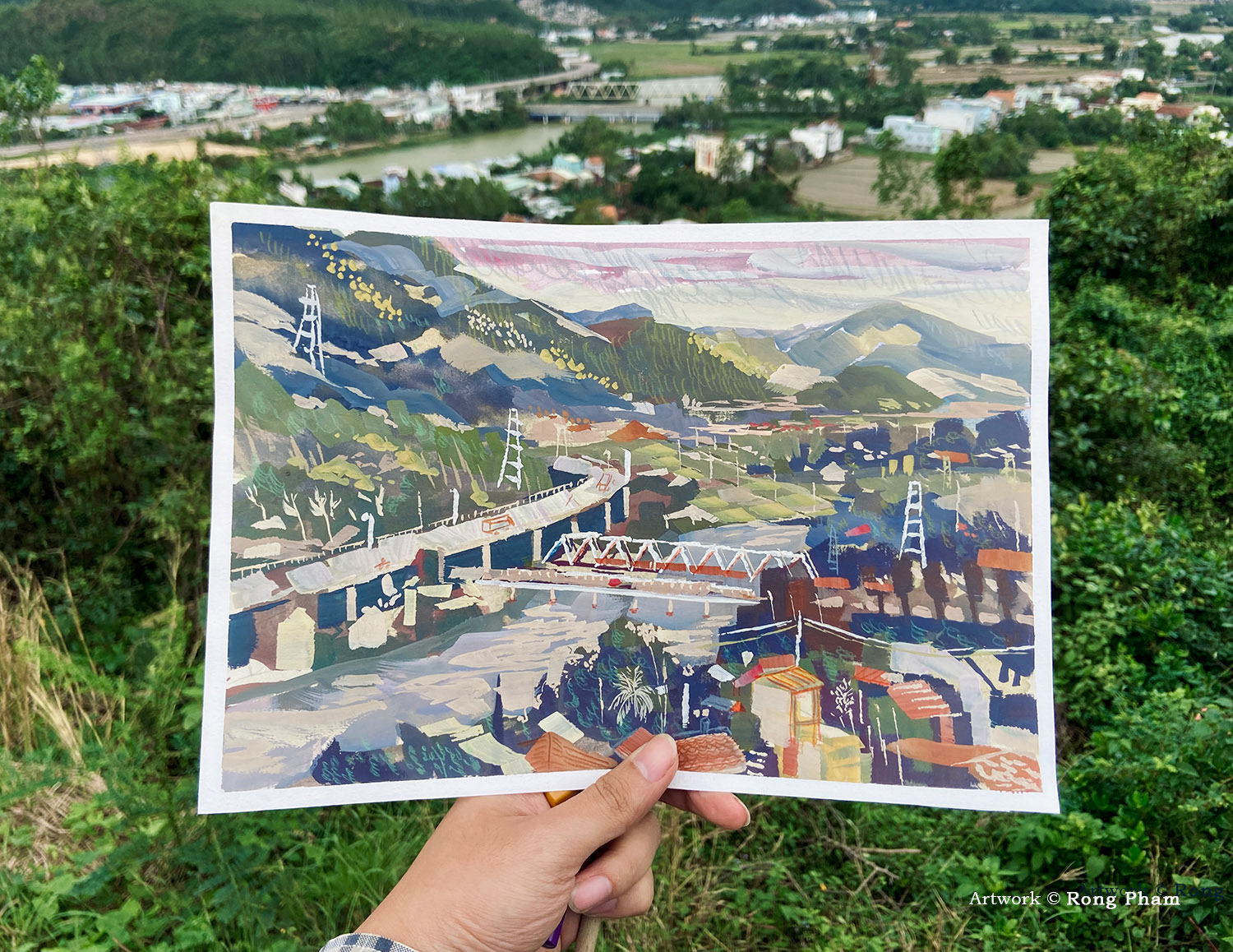 Gradually, I started to get out of the box. Stay away from any process that has become a habit. I tried to focus on what made the landscape interesting and build on that.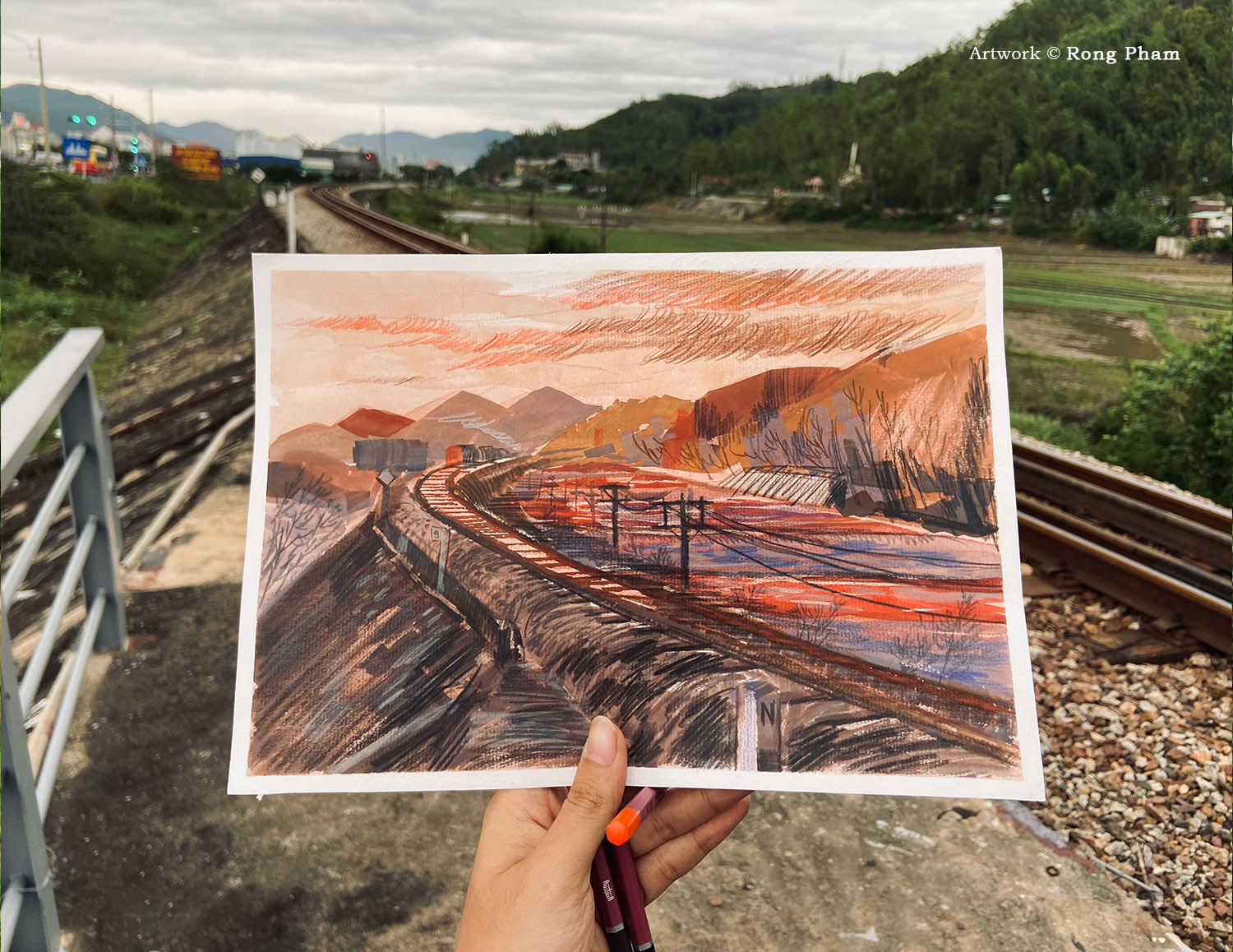 The color pencils really helped when there was not enough time to stay at one place. It also sent a different vibe than if the piece was created with just the poster paints.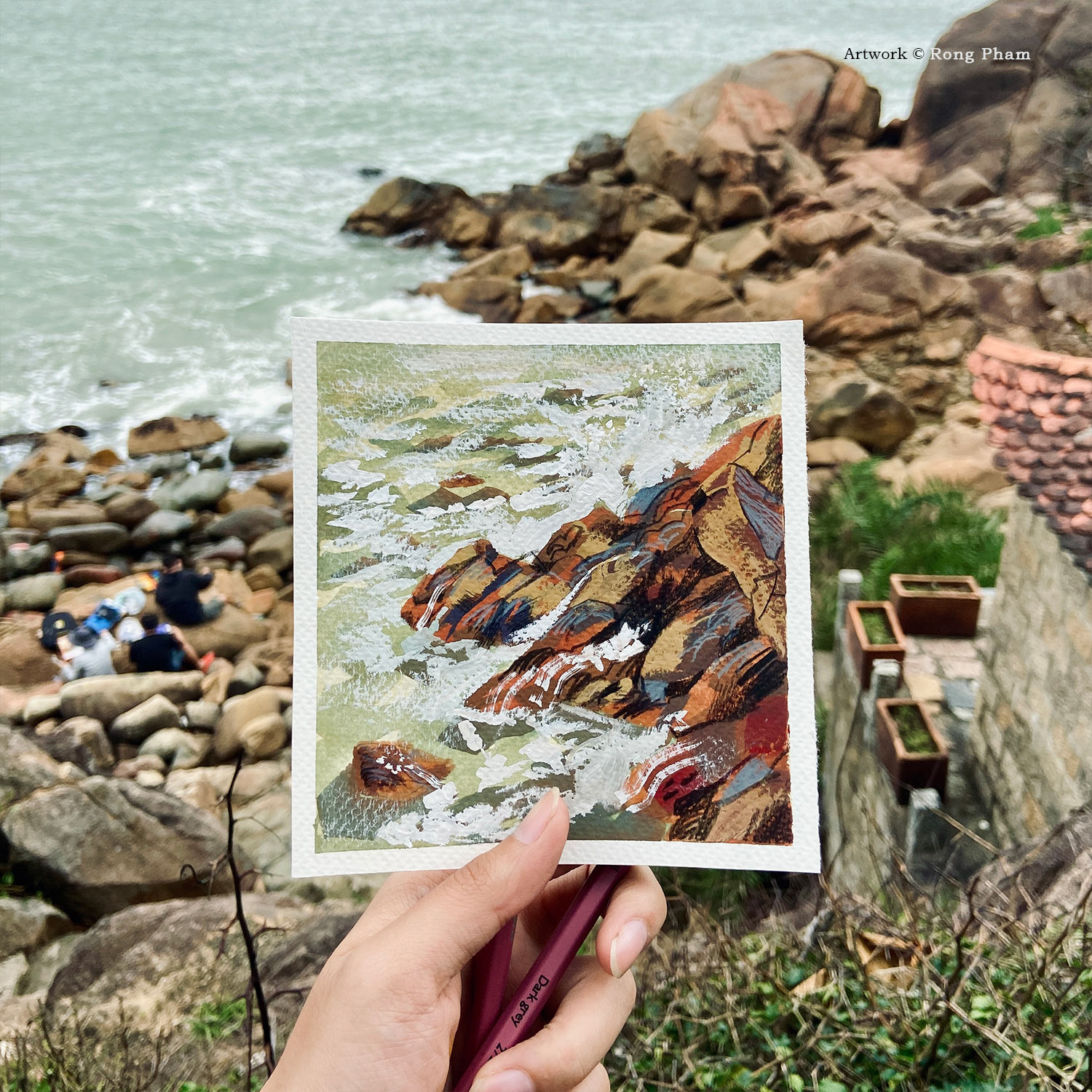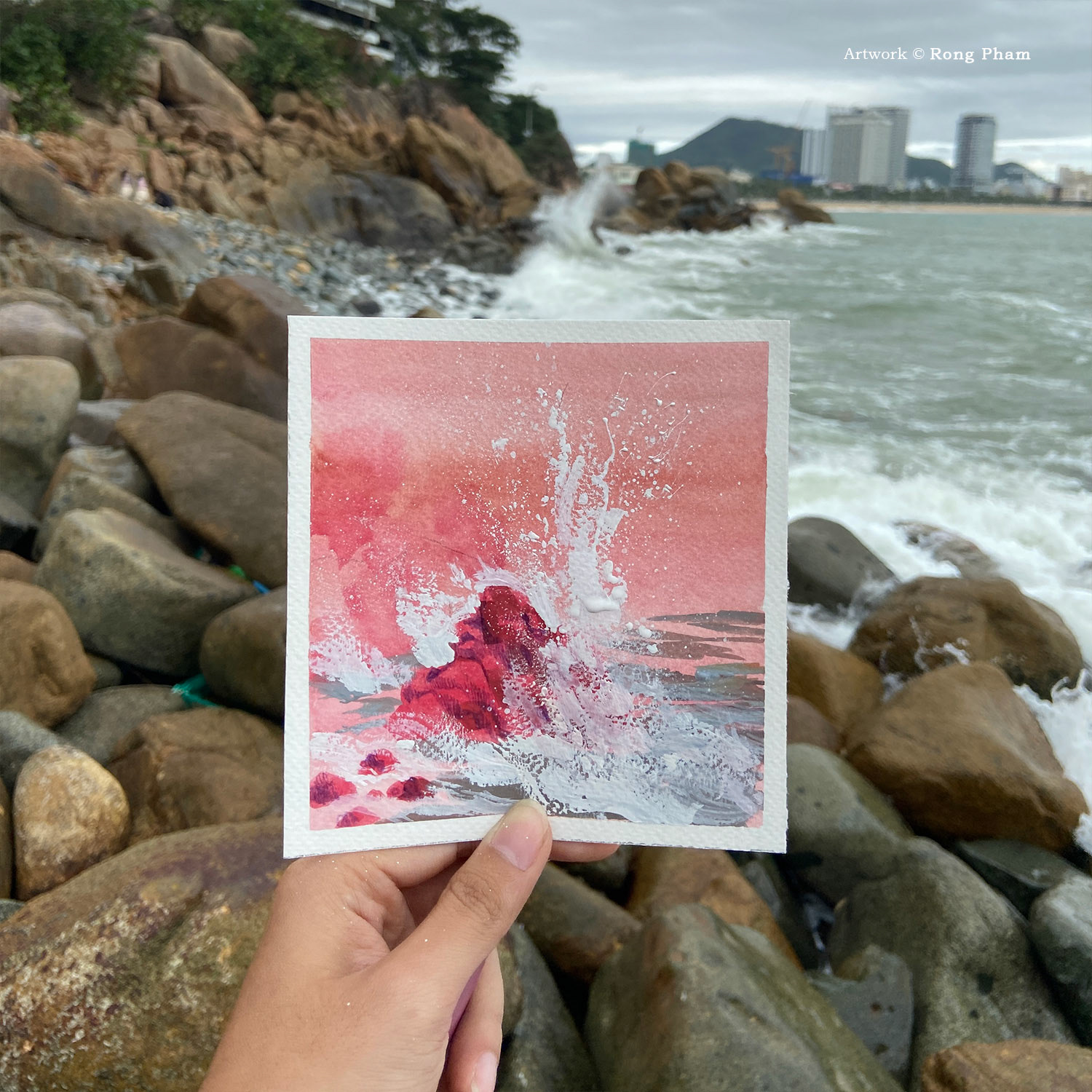 I really looked forward to painting the soft wave crashing into the tough rocks, creating thousands of bubble foams filling the air around them. I have once painted the sea, but now I want to make something more personal and emotional. What y'all think?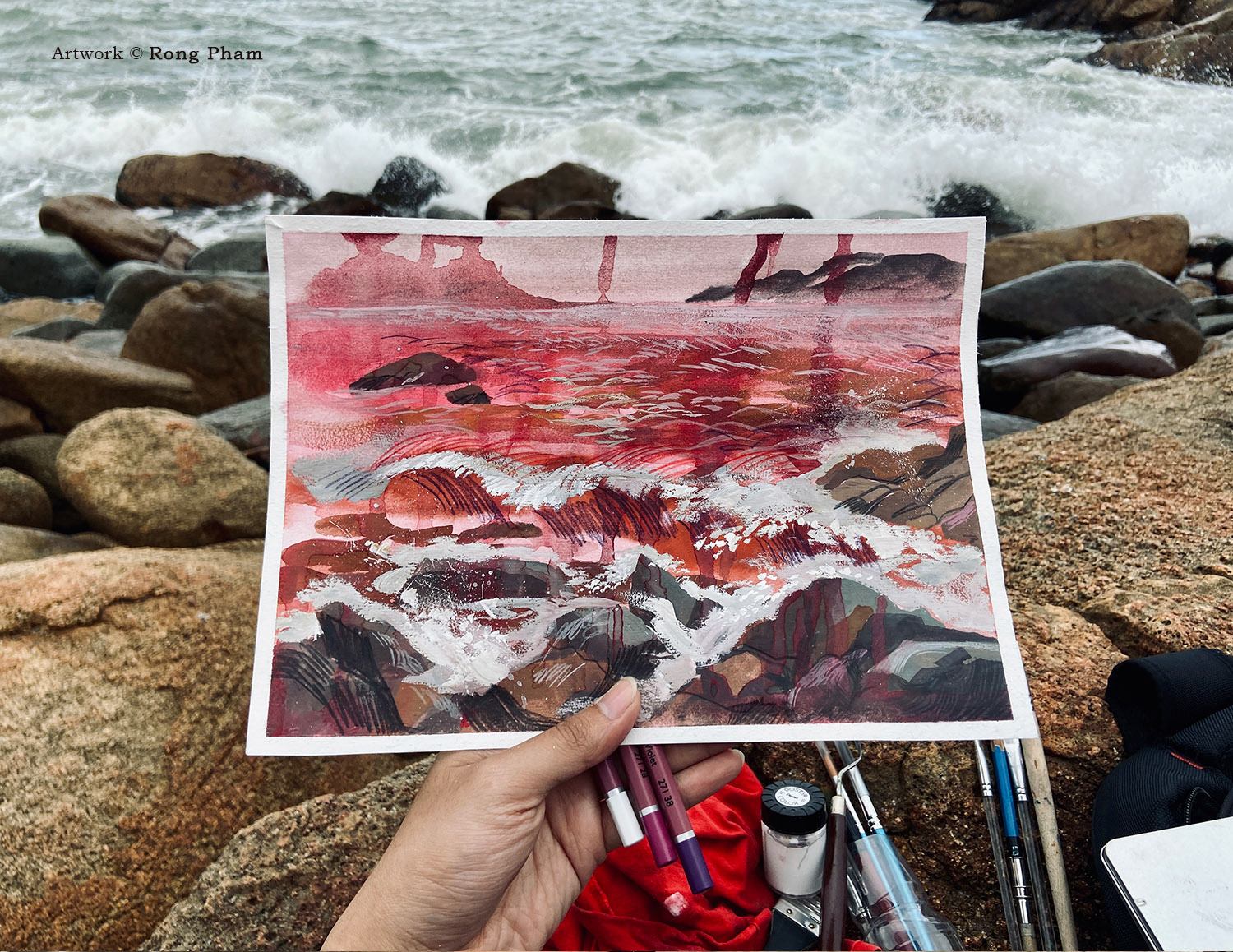 I was looking at the sea and wondering what if it was brought into the theatre and the dramatic lights affect its color. I want red light and the actors and actresses playing on the crashing waves
The more I painted from nature, the less it looked like nature. How does the tree look in pink?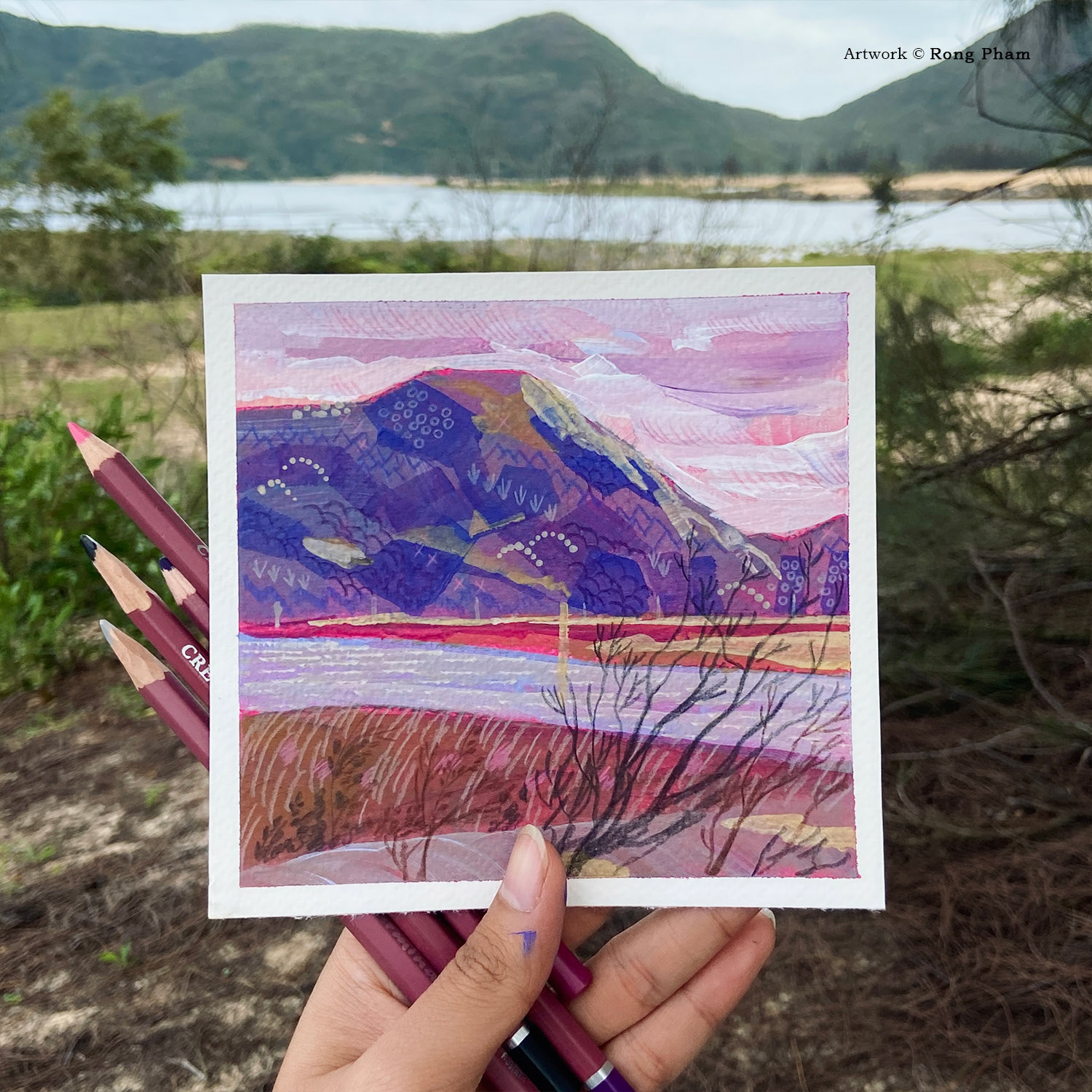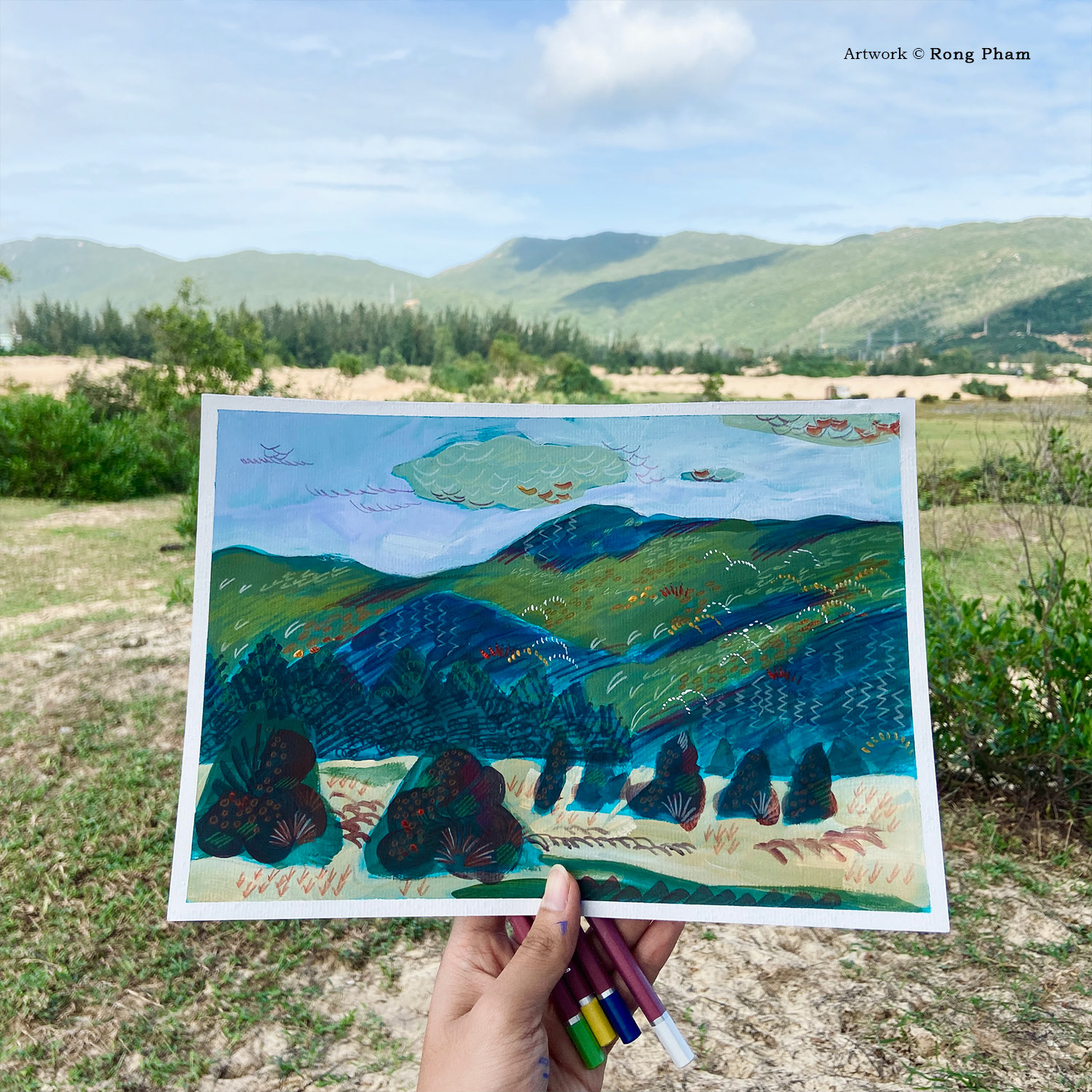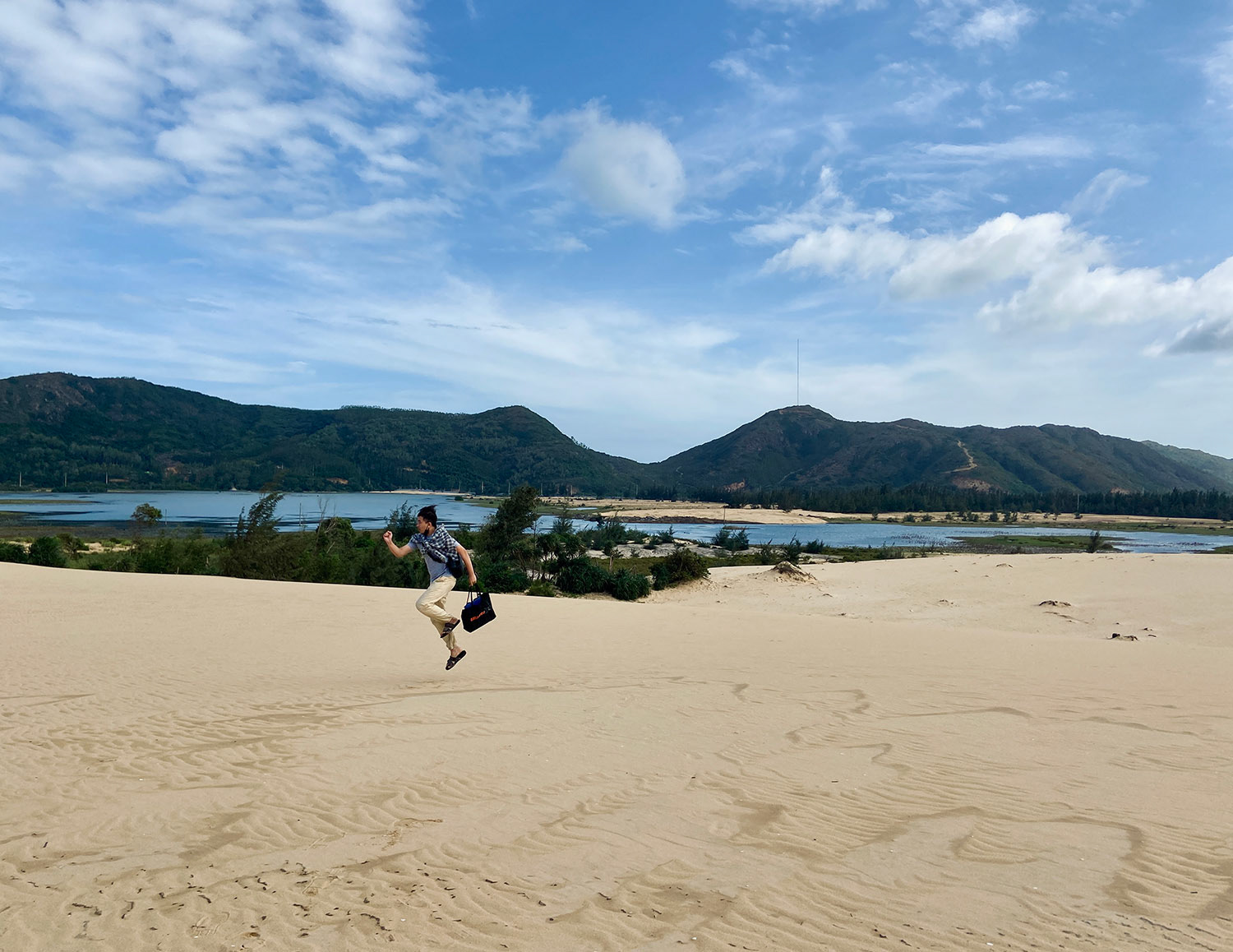 That's the end of my journey. I will post more on subjects regarding theatrical life of actors and actresses. Please stay tuned.