Acrylic on paper | 29.5 x 21 cm
Before 2020 came, a group of Vietnamese artists decided to make an album of artworks dedicating to the zodiac animal of 2020, which is the rat / mouse. I am glad that I could contribute my artwork to the album.
At first, I planned to make a pattern with the repetition of 3 rats in 3 different poses but then I chose to make it as a painting. Acrylic paint is a good choice because I could try so many techniques and stay away from what I usually do.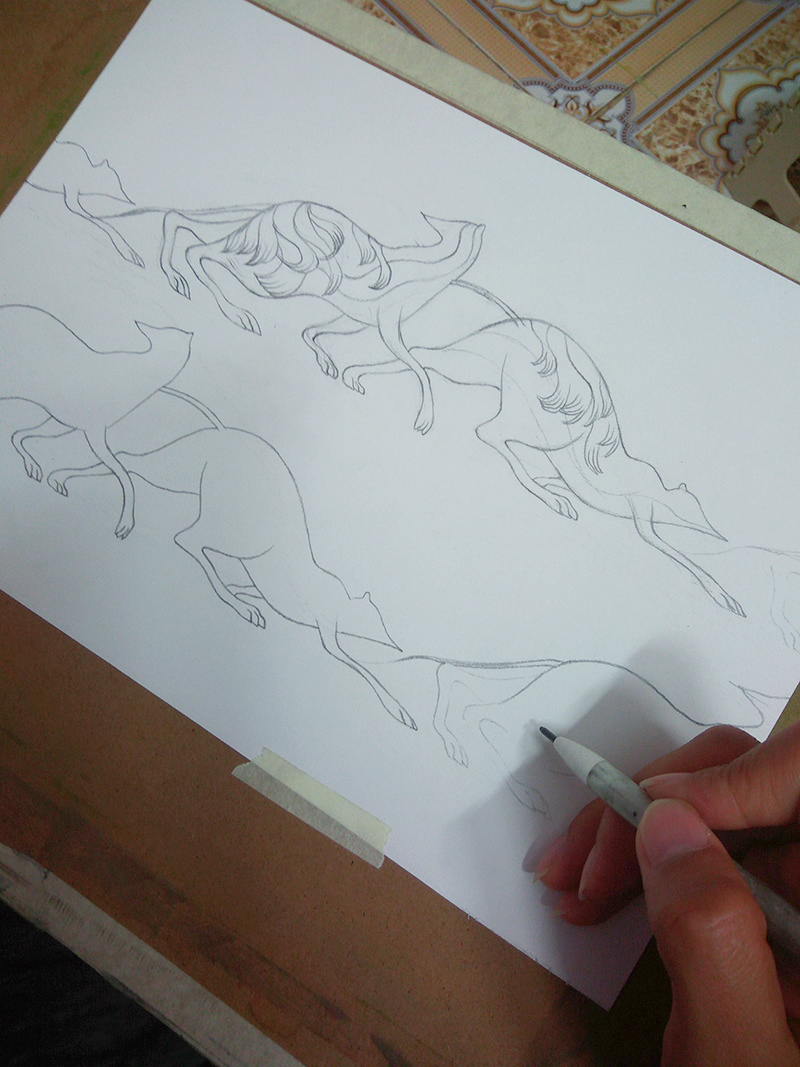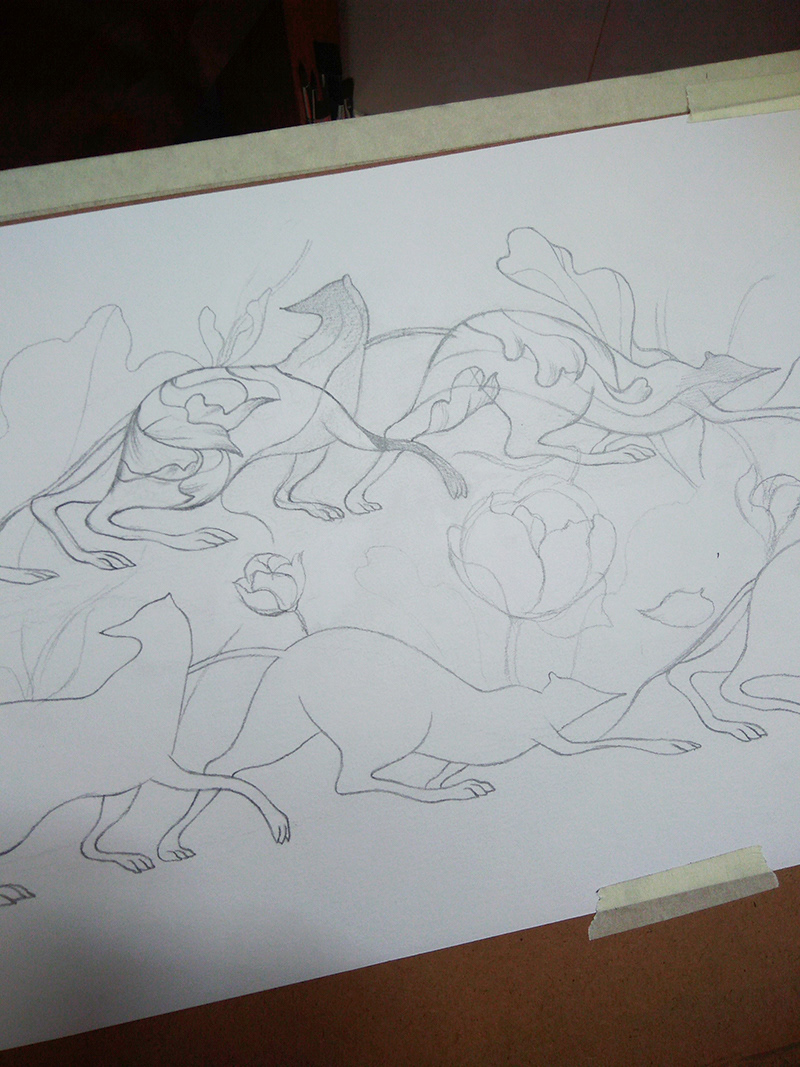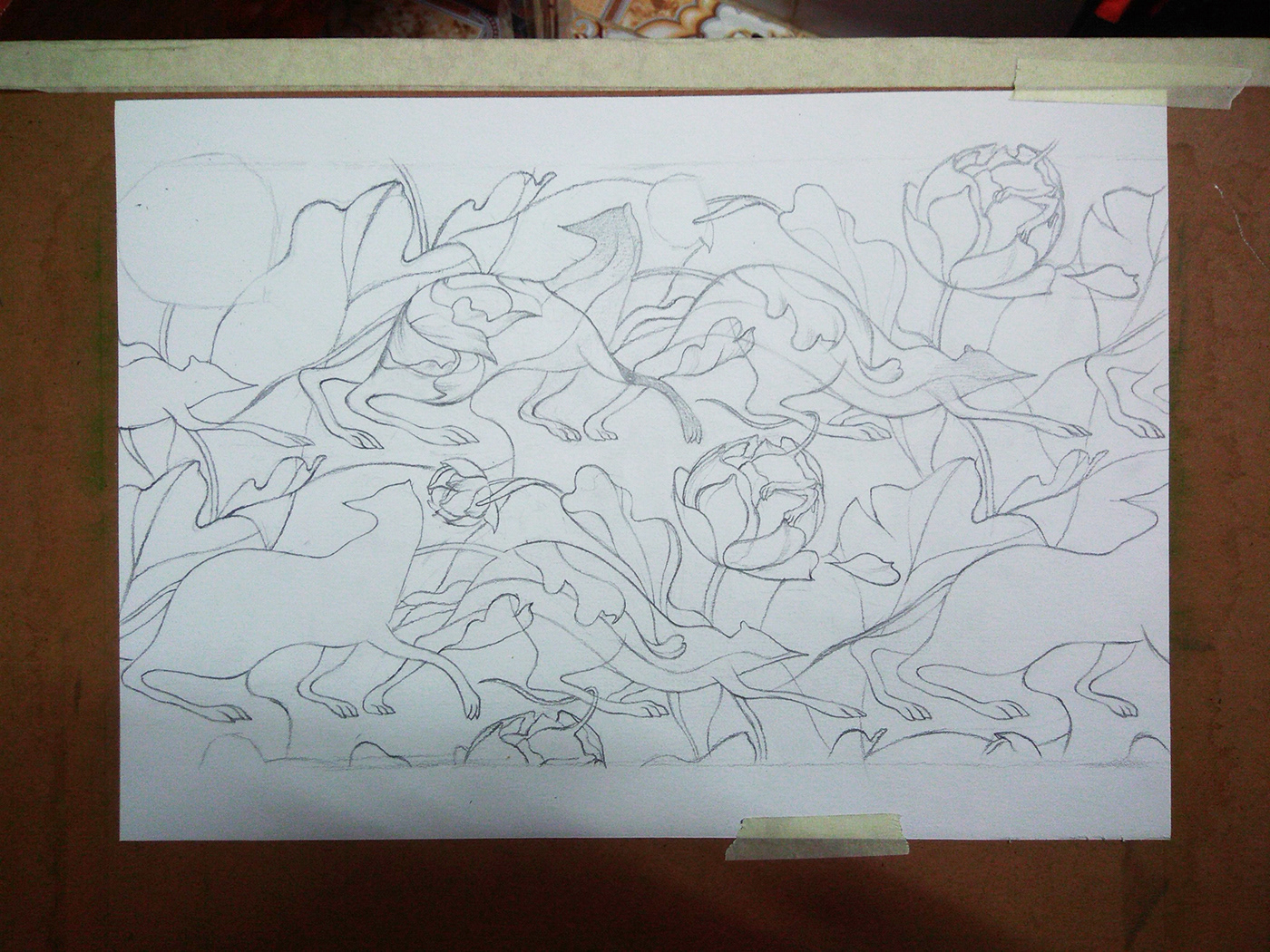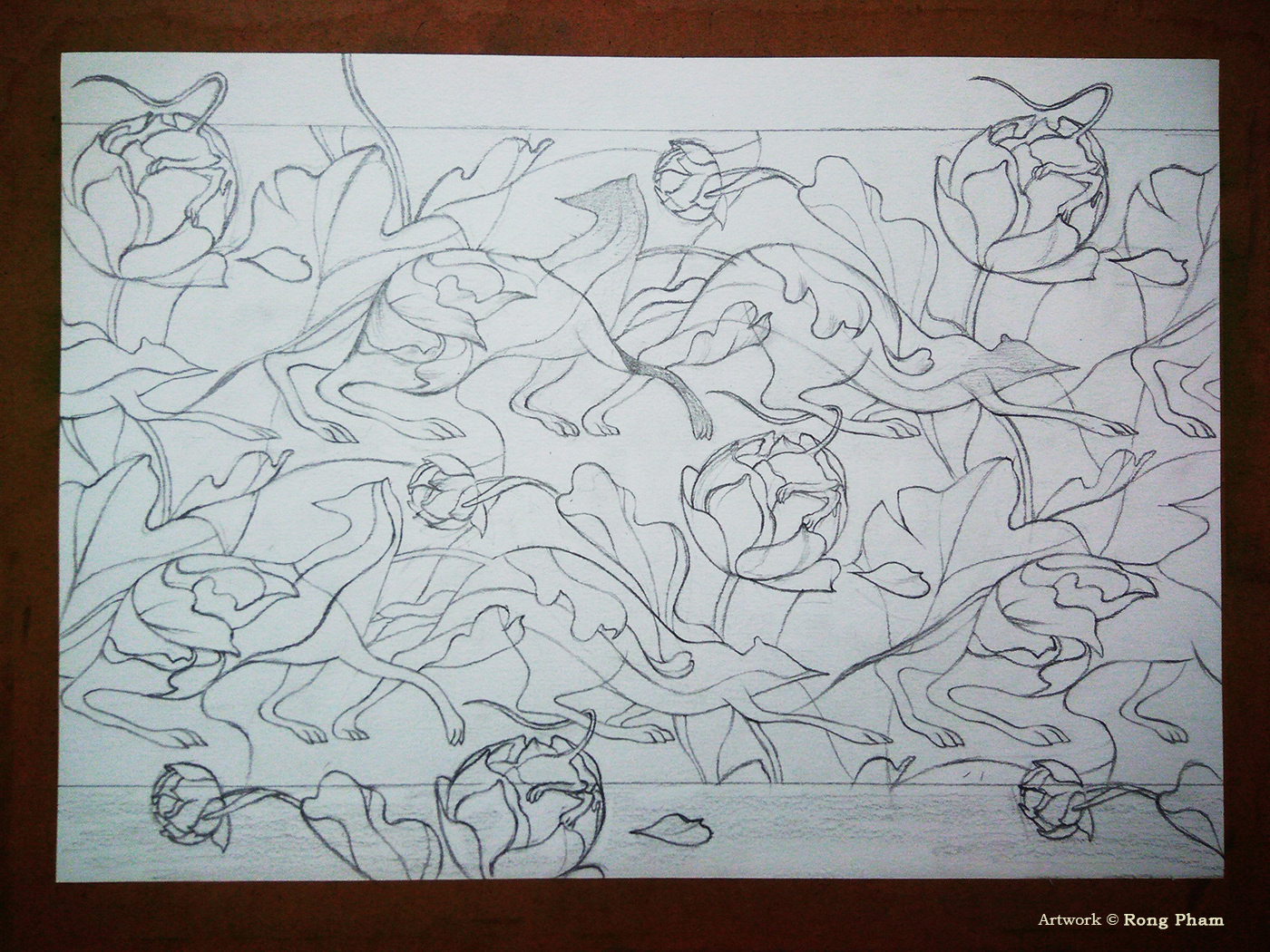 From black and white draft to finished piece. Step by step.